Perbandingan Algoritma Conditional Random Field dan Hidden Markov Model pada Pos Tagging Bahasa Indonesia
Singgih Briandoko

Atika Ratna Dewi

Muhammad Akbar Setiawan
Abstract
Twitter is now an alternative source of real time
information for the public. Technological developments
cover all aspects of life, one of which is the field of language.
Natural Language Processing (NLP) devices developed to
support those needs are POS Tagger. This research use 10
tweets and HMM algorithm get 62,7% accuracy level while
Conditional Random Field algorithm get 71%. This shows
that CRF is better for performing POS tagging in Indonesian
on Twitter. HMM and CRF can handle tagging of words that
are not in the corpus but the results are not very good.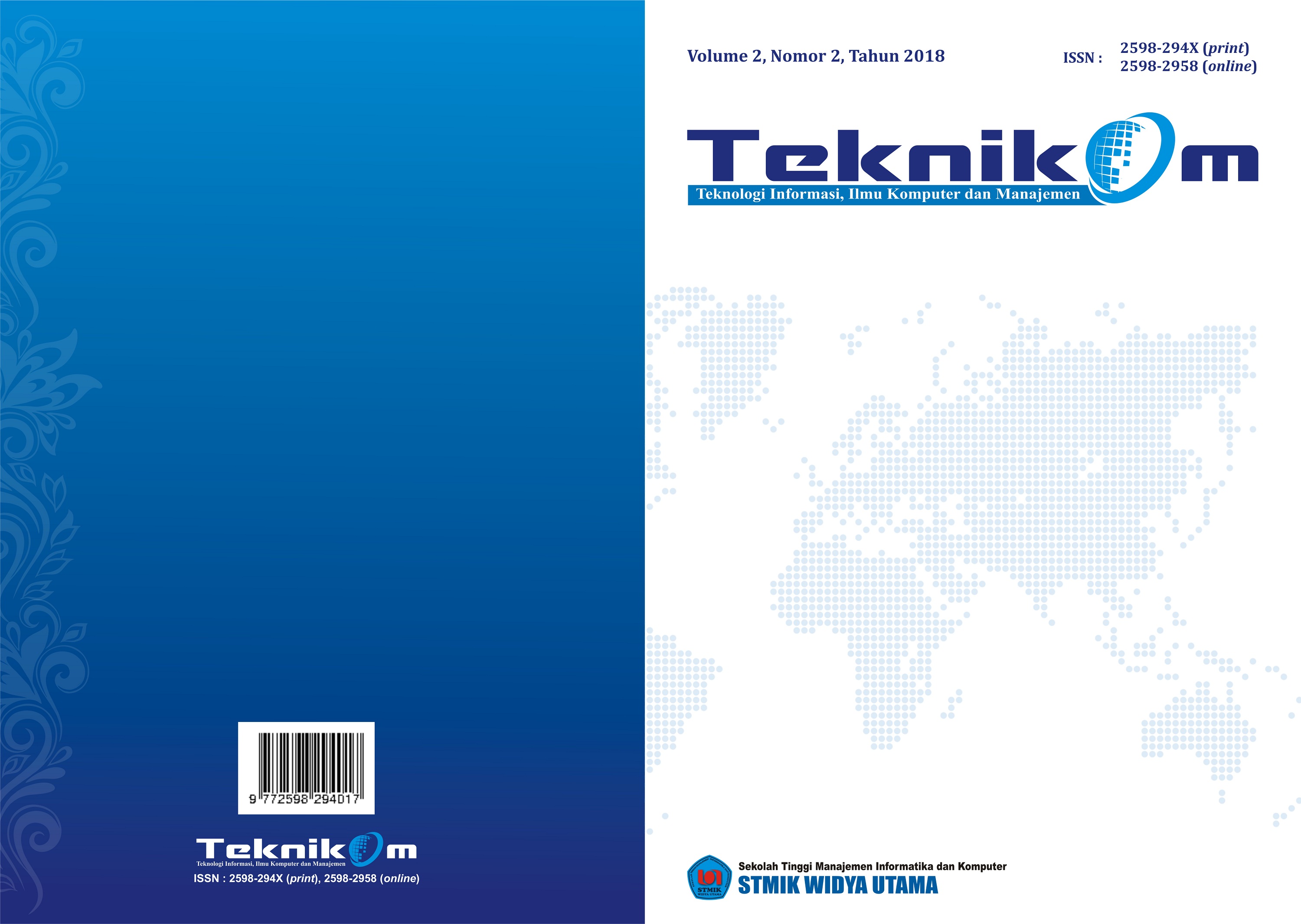 How to Cite
BRIANDOKO, Singgih; DEWI, Atika Ratna; SETIAWAN, Muhammad Akbar. Perbandingan Algoritma Conditional Random Field dan Hidden Markov Model pada Pos Tagging Bahasa Indonesia.
Teknikom: Teknologi Informasi, Ilmu Komputer dan Manajemen
, [S.l.], v. 2, n. 2, p. 23-27, nov. 2018. ISSN 2598-2958. Available at: <
http://journal.swu.ac.id/teknikom/article/view/115
>. Date accessed: 18 sep. 2019.