SMS Translator Bahasa Indonesia - Bahasa Jawa Menggunakan Teknologi J2ME
Nur Alfi Ekowati

Yusmedi Nurfaizal

Nandang Hermanto
Abstract
SIL (Summer Institute of Linguistics) data show
that among 735 local languages in Indonesia, there are 652
languages in an alarming condition, not known, even 2
languages of them are extinct. Particularly, Bahasa Jawa as
an original language spoken by the people from Central Java
province is less desirable as the daily communication
language of its younger generation. This is conformable by
the results of a survey to a number of representative students
from all of the state senior high schools (SMA negeri) in a
region in the Central Java, namely Purwokerto. It proves that
the students who represent the young people in the area
cannot master the well-usage of Bahasa Jawa correctly.
Whereas, the language is very important to have
communication with the elder people. The application of SMS
translator from Bahasa Indonesia to Bahasa Jawa is
developed to help solving the problem.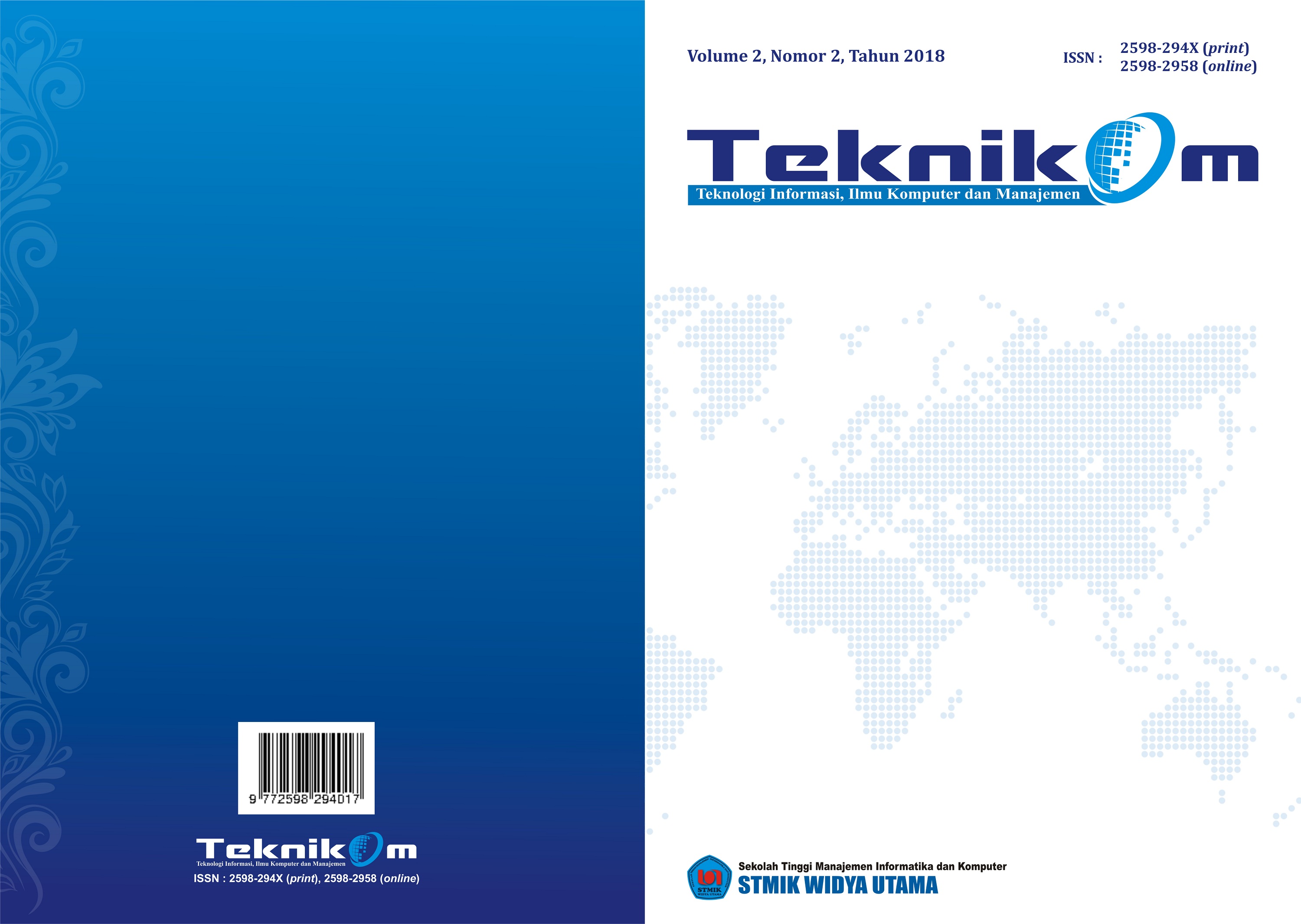 How to Cite
EKOWATI, Nur Alfi; NURFAIZAL, Yusmedi; HERMANTO, Nandang. SMS Translator Bahasa Indonesia - Bahasa Jawa Menggunakan Teknologi J2ME.
Teknikom: Teknologi Informasi, Ilmu Komputer dan Manajemen
, [S.l.], v. 2, n. 2, p. 29-34, nov. 2018. ISSN 2598-2958. Available at: <
http://journal.swu.ac.id/teknikom/article/view/116
>. Date accessed: 18 sep. 2019.