Penyelesaian Masalah Syarat Batas dalam Persamaan Diferensial Biasa Orde Dua dengan Menggunakan Algoritma Shooting Neural Networks
Dewi Erla Mahmudah

STMIK Widya Utama

Ratna Dwi Christyanti

Universitas Kaltara

Moh. Khoridatul Huda

Universitas Islam Raden Rahmat Malang

Fidia Deny Tisna Amijaya

Universitas Mulawarman
Abstract
The problem of initial values and boundary values in dif erential equations is still a problem that is not simple in finding the solution. In this research we will introduce a new method to solve the problem of boundary conditions in ordinary dif erential equations using shooting method and Neural Networks Algorithm (Shooting Neural Networks). The results of this study indicate that the solution obtained by using the shooting method is better than the method of shooting neural networks when the guess point value on the shooting method approaches the exact value. Methods of shooting neural neural networks are best used for problems with unknown exact solutions.
References
[1] Boyce, W., DiPrima, R. 2001. Elementary Differential Equation Seven Edition. John willey and Sons Inc, New York.
[2] Chapra, et al. 2002. Numerical Methods for Engineers. McGraw-Hills Companies, Michigan.
[3] Kusumadewi, S. 2004. Membangun Jaringan Syaraf Tiruan Menggunakan Matlab dan Excel Link. Graha Ilmu, Yogyakarta.
[4] Mursaid. 1992. Dasar-Dasar Analisis Numerik, Terjemahan. PT. Gelora Aksara Pratama, Jakarta.
[5] Patterson, D.W. 1996. Artificial Neural Networks Theory and Applications. Prentice Hall Simon and Schusler Pte Ltd, Singapore.
[6] Setiawan, K. 2003. Paradigma Sistem Cerdas. Bayumedia Publishing, Malang.
[7] Siang, J. H. 2005. Jaringan Syaraf Tiruan & Pemrogramannya Menggunakan Matlab. Andi, Yogyakarta.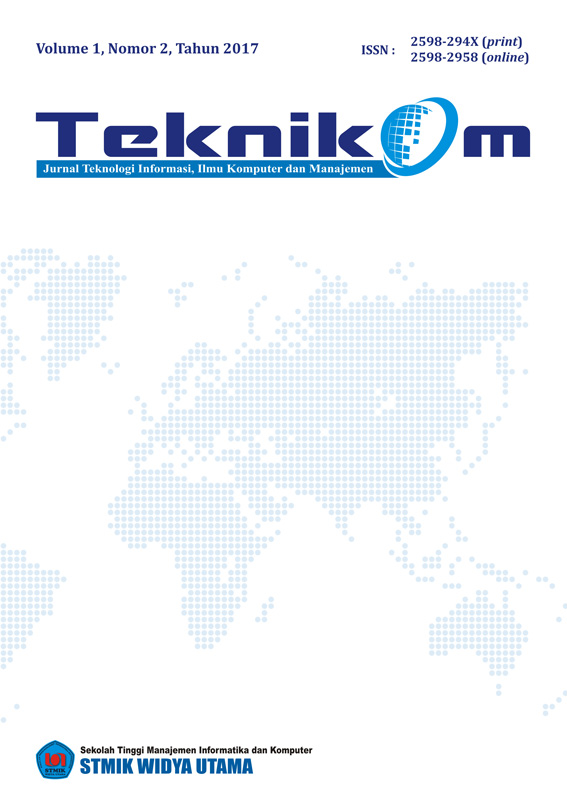 How to Cite
MAHMUDAH, Dewi Erla et al. Penyelesaian Masalah Syarat Batas dalam Persamaan Diferensial Biasa Orde Dua dengan Menggunakan Algoritma Shooting Neural Networks.
Teknikom: Teknologi Informasi, Ilmu Komputer dan Manajemen
, [S.l.], v. 1, n. 2, p. 67-78, dec. 2017. ISSN 2598-2958. Available at: <
http://journal.swu.ac.id/teknikom/article/view/56
>. Date accessed: 25 aug. 2019.